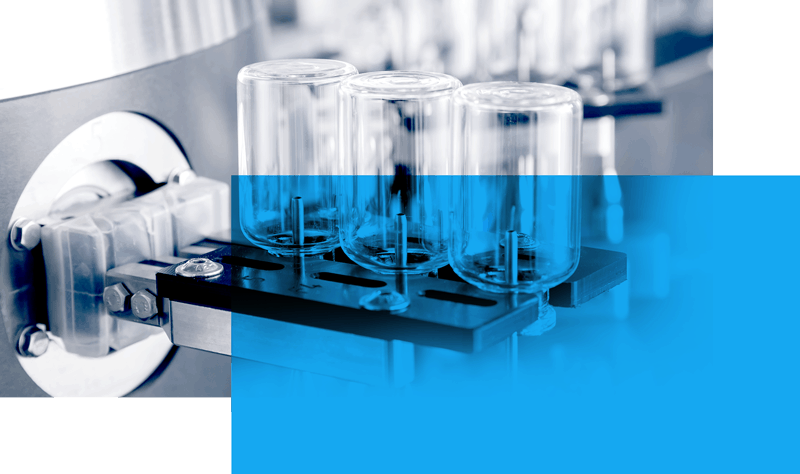 Compact cleaning machines
Our compact cleaning machines are used for intensive and thorough wet cleaning of glass and plastic containers.
Our machines have a broad range of applications extending from vials, bottles, and ampoules to similar types of containers, including non-stable containers. The containers are conveyed through the work area very gently in a continuous motion. The various cleaning media can be used in any chosen order, and the line system is configured in such a way that media do not mix.
Questions about our Cleaning Machines?
Get in contact with our experts.
Equipment Solutions by application
Sterilizing
Sterilizing tunnels for drying, sterilizing and depyrogenizing glass containers using an unidirectional vertical air flow.
Filling & Capping
Modular Dosing Machines and Systems for processing vials, ampoules, cartridges, syringes and other containers.
Autoclave
Autoclaves and steam sterilisers from 25 litre laboratory benchtop autoclaves up to 8,000 litre chamber volumes.
Lyophilization
Pharmaceutical freeze dryers and complete freeze dryer systems with automatic loading and unloading.
Labeling
Labelling machines for bottles, vials and similar stationary objects with self-adhesive labels from the roll.
Containment
State-of-the-art Isolators with integrated catalytic converters, highly efficient filter cartridges for fast decontamination cycles.
Robotic Handling
Robot-based automation solutions (Smart Factory) and future predictive maintenance concepts.
You might also be interested in